WHAT DOES CONFIDENCE MEAN TO ELORA?
"To me, confidence means knowing that I can accept myself as a person, knowing that I am loved, valued, and reassured. Camp Spark really helped with that. After the first week of Camp Spark, we did our last care to share and I remember feeling so amazing as I said to a counselor, 'Oh my goodness everybody believes in me.' And she said, 'And now you have to believe it too. That is the key—you have to believe it too.' I smile thinking about that moment and I get to believe in myself now."
Elora not only has felt empowered through confidence, but she also feels like she has a sense of family with camp spark. She has seen coaches get married, start families, and have even gained long-term friendships through Camp Spark. She went on to say, "I am so glad that I have gotten to do this and will get to do this in any way again. It touches my heart that people come from out of state for the campers, and sometimes out of the country–to come and be there for the campers. The consistent love and energy and positive vibes are amazing, and I love that and I want to say thank you for that!"
WHAT DOES COMMUNITY MEAN TO NATE?
"Having a community is having people who help each other out and they are very supportive. I think NWABA is a great community for me. They have helped and supported me dramatically over the years. I can't explain how much I appreciate NWABA and what you have done for me."
"I feel Camp Spark amplifies my community by having great chemistry between me and the coaches and campers. Getting along with everyone, it builds the community and it continues to build in support of each other. Camp spark is unbelievable. One of my favorite memories is when I sang at the talent show and everyone sang along and gave me a standing ovation. When camp staff always went out of their way to make me smile when they knew I was struggling and missing home. It made me feel that I am truly capable of doing anything I put my mind to and it made me feel like a person that everyone loves. When you have that support it builds your confidence. For me confidence has been a struggle but with the support of NWABA, my family and Camp Spark the support motivates me to take a shot, if I fail, it happens, but it is worth trying.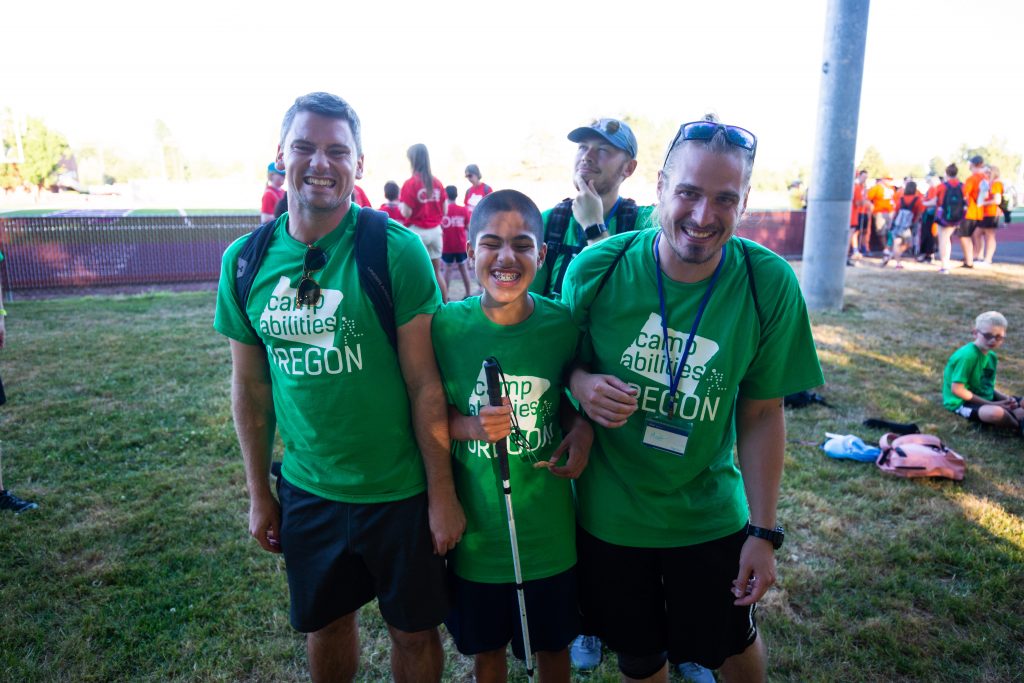 Camp Spark is an overnight, comprehensive sports camp for youth who are blind or visually impaired. By providing sports and physical activities designed for accessibility, campers learn new skills, build community, and recognize their full potential.
Athlete Audrey speaks to the impact Camp Spark has on her life, stating: "Camp Spark makes me feel a stronger sense of community because it makes me feel there are more people out there like me and people that want to help. I used to think that everyone was against me, and that was because I didn't know anything different. Once I went to Camp Spark and did programs with NWABA it shined a light on how the world can be. I am not alone, I can make friends that are like me, I can make friends with people who are not like me–and they can understand me."
WHAT DOES CONNECTION MEAN TO AUDREY?
"When I found out about Camp Spark, I was honored because I didn't know these things existed. I felt very alone before, and when I started doing Camp with people like me, I felt right at home. What made me mostly feel at home was that all of the counselors and staff were very kind and very helpful. At first, it was very hard when I did not know anyone but the camp staff intentionally put me with other like-minded campers and it made it easier for me to feel safe and bond quickly with them."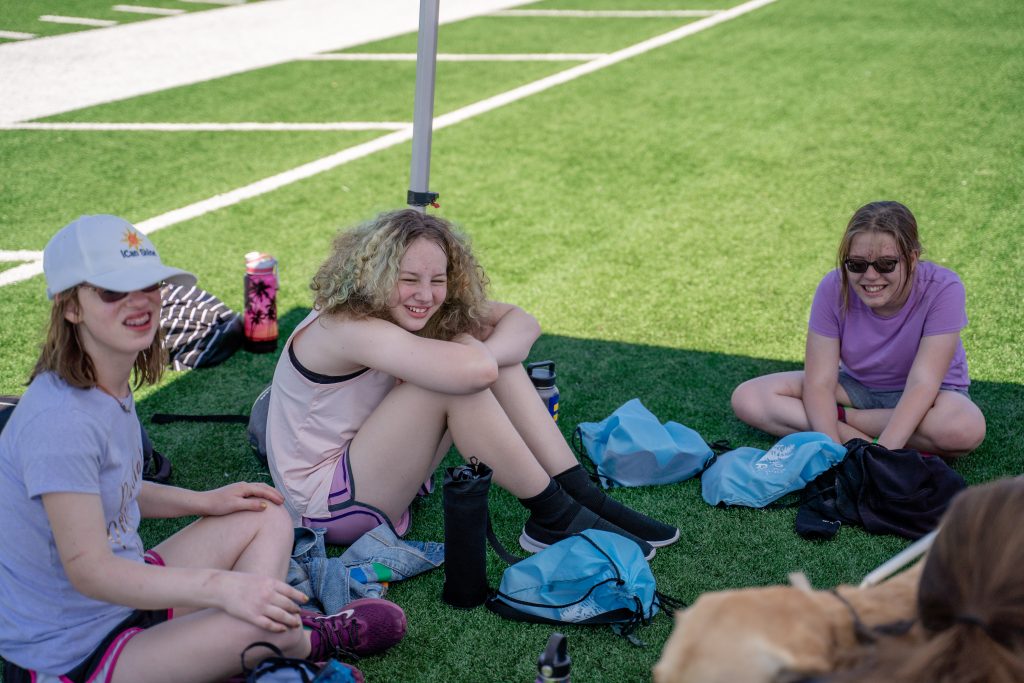 Camp Spark not only introduces youth like Nate, Elora, and Audrey to accessible sports and activities, but it also creates a space for meaningful friendships to flourish. Camp Spark gives youth a place where they can be themselves, feel supported by a community of peers, and gain a sense of belonging.
Thanks to the generosity of dedicated supporters like you, individuals like Nate, Elora, and Audrey have access to life-changing opportunities like Camp Spark. To send one child to Camp Spark for a week costs up to $3,500 for all lodging, food, equipment, and additional supplies. With your support, youth are able to attend Camp Spark free of cost.
WITH YOUR SUPPORT TODAY, NWABA WILL CONTINUE TO OFFER AND EXPAND PROGRAMS LIKE CAMP SPARK WHICH TRULY TRANSFORM LIVES FOR CHILDREN, YOUTH, AND ADULTS WHO ARE BLIND OR VISUALLY IMPAIRED.