JOIN US ON OCTOBER 7th!
We invite you to join our annual Vision for Opportunities Fundraising lunch in Portland, OR! This is one of our largest events of the year with 200+ community leaders and philanthropists coming together to support NWABA. Enjoy a delicious meal, a chance to win unique prizes, and inspirational stories from NWABA athletes, supporters, and more!
Thursday, October 7th
Hosted At The Sentinel: 614 SW 11th Ave, Portland, Oregon 97205
Networking Starts at 11:30 AM • Fundraising Lunch from 12-1 PM
There is no cost to attend this event, however we ask you to RSVP to save your seat and to consider a gift of $100 to invest in providing access to life-changing opportunities.
EVERYONE DESERVES AN OPPORTUNITY
Northwest Association for Blind Athletes believes that everyone should have the opportunity to experience sports and physical activities. For those who are blind or visually impaired, these opportunities are not common. Most children and youth with visual impairments in the U.S. have never participated in sports or a physical activity. They haven't ridden a bike, ran on the track or even participated in their school's PE class.
We envision being able to provide life-changing opportunities to people who are blind or visually impaired by expanding our service areas and the types of sports offered, ensuring everyone has access to the resources they need to achieve success. Your support for our programs helps us to reach more athletes and change more lives every year.
Keynote Speaker: Kyle Robidoux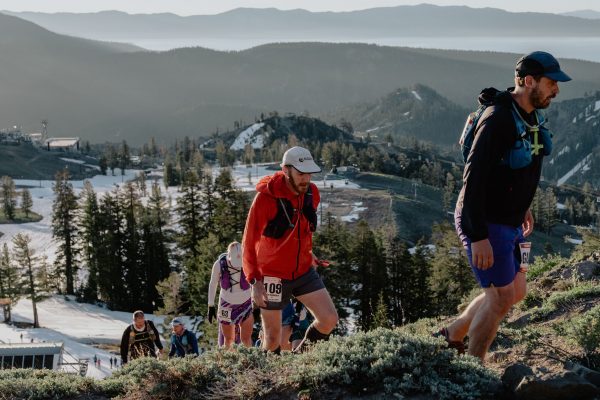 Kyle Robidoux is an avid runner and alpine skier. He has completed numerous road and trail races from 5ks to three 100-mile trail ultras, Transrockies 6-day 120 mile stage race through the Colorado Rockies, and the past six Boston Marathons. Kyle currently works for the Massachusetts Association for the Blind & Visually Impaired as the Director of Volunteer & Support Group Services. Kyle is an appointed member of the City of Boston's Commission for Persons with Disabilities, is a mentor with the Partnership for Youth with Disabilities and is a member of FriendshipWorks Board of Directors. Kyle is an Ambassador with Topo Athletic, sponsored by Athletic Brewing, and partner with CLIF Bar. Kyle lives in the Lower Roxbury neighborhood of Boston with his wife and daughter Lucy.