NWABA is almost exclusively funded through generous support from the community. With the support of generous community supporters by our side, our athletes are building the confidence, self-esteem, friendships, and independence they need to truly achieve success in all areas of life. Our Game Changers make an annual, unrestricted gift of $1,000, $2,500, $5,000, or $10,000+ to help ensure our programs have the resources to continue to help improve the quality of life for individuals with visual impairments. Gifts can be made via cash, stocks/bonds, and property.
Ways to Give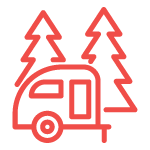 $10,000
Can send three campers to a week-long experience at Camp Spark.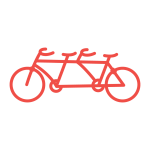 $5,000
Can purchase critical adaptive equipment to support NWABA's lending library.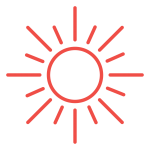 $2,500
Can support one summer outreach clinic.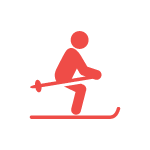 $1,000
Can support a ski clinic for 12 aspiring athletes.
"This organization represents something so much bigger than sports or activities. It is about a person's dream for themselves. It's about confidence, self-reliance, and motivating individuals to live life. NWABA create success stories. They create a mindset where dreams can become reality. And not just for the visually impaired, I think they help all of us see the important things in life just a little bit more clearly."
– Mark Matthias, Owner, Beaches Restaurant & Bar