"IT FEELS GOOD TO HAVE A FRIEND WHO UNDERSTANDS…SOMEONE WHO RELATES TO YOU AND UNDERSTANDS YOU," SAYS JAYA.
Jaya and Kady met at Camp Spark three years ago. Today, you can find them texting each other after school, sharing middle school experiences, and supporting each other through life challenges.
Jaya felt nervous, but with her mom's encouragement, mustered up the confidence to go. To her pleasant surprise, "Everyone was super warm and inviting; that was different for me. Everyone helped me out and showed me around. I felt really welcomed and it was a good place."
Kady was also hesitant, but excited to try something new. "I didn't expect to connect with so many people, it was really eye-opening…we can make jokes together. We can talk about braille and other things that relate to us."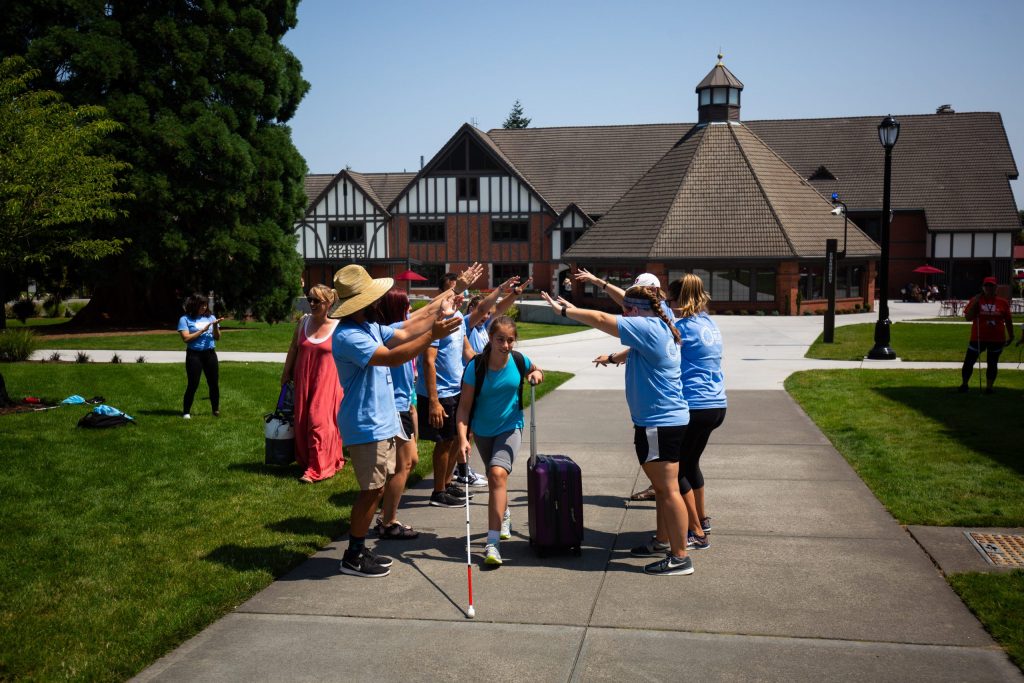 Camp Spark is an overnight, comprehensive sports camp for youth who are blind or visually impaired. By providing sports and physical activities designed for accessibility, campers learn new skills, build community, and recognize their full potential.
The two girls stayed in the same dorm hall, ended up being in the same camp group, and attended all the sports and activities together. When Jaya didn't feel like running any further, or Kady second-guessed her own potential, they had each other's' backs and cheered each other on through the finish line.
"We both motivate each other in a way. It's very comforting," says Kady.
As the girls grew closer, they gained confidence in themselves knowing that someone else understood them and someone was there to reflect with at the end of the day. They even performed in the talent show together before the closing ceremonies.
They exchanged numbers and keep in contact by phone between Camp Spark sessions, always looking forward to the next time they can hang out.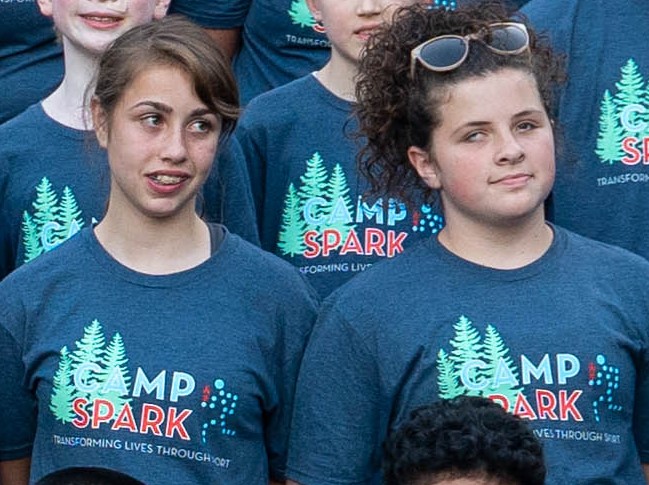 Camp Spark not only introduces youth like Jaya and Kady to accessible sports and activities, but it also creates a space for meaningful friendships to flourish. Camp Spark gives youth a place where they can be themselves, feel supported by a community of peers, and gain a sense of belonging.
Thanks to the generosity of dedicated supporters like you, individuals like Jaya and Kady have access to life-changing opportunities like Camp Spark. To send one child to Camp Spark for a week costs up to $3,500 for all lodging, food, equipment, and additional supplies. With your support, youth are able to attend Camp Spark free of cost.
WITH YOUR SUPPORT TODAY, NWABA WILL CONTINUE TO OFFER AND EXPAND PROGRAMS LIKE CAMP SPARK WHICH TRULY TRANSFORM LIVES FOR CHILDREN, YOUTH, AND ADULTS WHO ARE BLIND OR VISUALLY IMPAIRED.