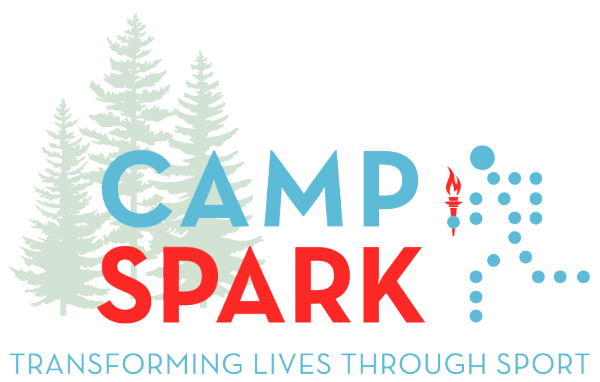 We are excited to announce Camp Spark!
Camp Spark is a comprehensive sports camp for individuals who are blind or visually impaired. The Camp Spark Model uses sports and physical activity as a catalyst to promote independence, life skills, and greater quality of life. Northwest Association for Blind Athletes (NWABA) hosts camps in Oregon and Washington each summer.
What is that spark? It is building community, learning life skills, developing self-esteem, gaining independence, conquering new goals, and creating memories for a lifetime.
To learn more about the new name "Camp Spark," read our blog here. 
Registration for both Camp Spark in Oregon and Washington will open in December 2019. Please click on the respective state in which you wish to learn more information on eligibility requirements and registration.
Summer 2018 was our first summer of two camps, one in Oregon and one in Washington, impacting 60 campers.  In Summer 2019, we will again host two camps with space for 80 campers total!
Did you know the cost of an individual camper for a week at camp is approximately $3,500.00? NWABA works tirelessly with program partners, corporate sponsors and individual supporters to ensure the cost is $0.00 for our camper families.
Our staff are vital to ensure we offer a truly life-changing camp experience. On July 21, 2018 we welcomed more than 40 staff from across the country to deliver two truly unforgettable camps to 60 campers. These staff range in a variety of related fields and backgrounds. We have adapted physical education teachers, athletic directors, Paralympians,  teachers of the visually impaired and certified orientation and mobility specialists! All of our staff have to complete an application, submit references, be interviewed by an NWABA camp director and pass multiple background checks. These individuals are the best at what they do and we pride ourselves on bringing together the best team possible for our campers.
Questions?
If you have additional questions or need more information about Camp Spark, please contact:
Kirsten French
Programs Coordinator, Sports Adaptations and NWABA Camps, Co-Camp Director
360.859.3116
kfrench@nwaba.org
If you would like to support Camp Spark with an in-kind donation, product donation, or to pay for a scholarship to "Send a Kid to Camp", please contact:
Stacey Gibbins
Sr. Director of Programs and Services, Co-Camp Director
360.718.2834.
sgibbins@nwaba.org
Special thank you to our program partners for paving the way in supporting Camp Spark, 2019.

Oregon Blind and Visually Impaired Student Fund
Washington Department Services for the Blind