TOGETHER, WE CAN EMPOWER OUR ATHLETES' FUTURES.
We have a mighty goal to raise $60,000 to support the Campaign for Camp Spark and your gift will help us reach that goal!
Camp Spark summer sessions are offered at no cost to our athletes and their families. With your support today, Northwest Association of Blind Athletes (NWABA) will continue to offer summer programming and expand Camp Spark, which will truly transform the lives of even more individuals who are blind or visually impaired.
Every gift makes a difference and thanks to a $10,000 match, your impact will go twice as far!
Interested in joining us as a camper, staff member or volunteer?
What is that spark? It is building community, learning life skills, developing self-esteem, gaining independence, conquering new goals, and creating memories for a lifetime.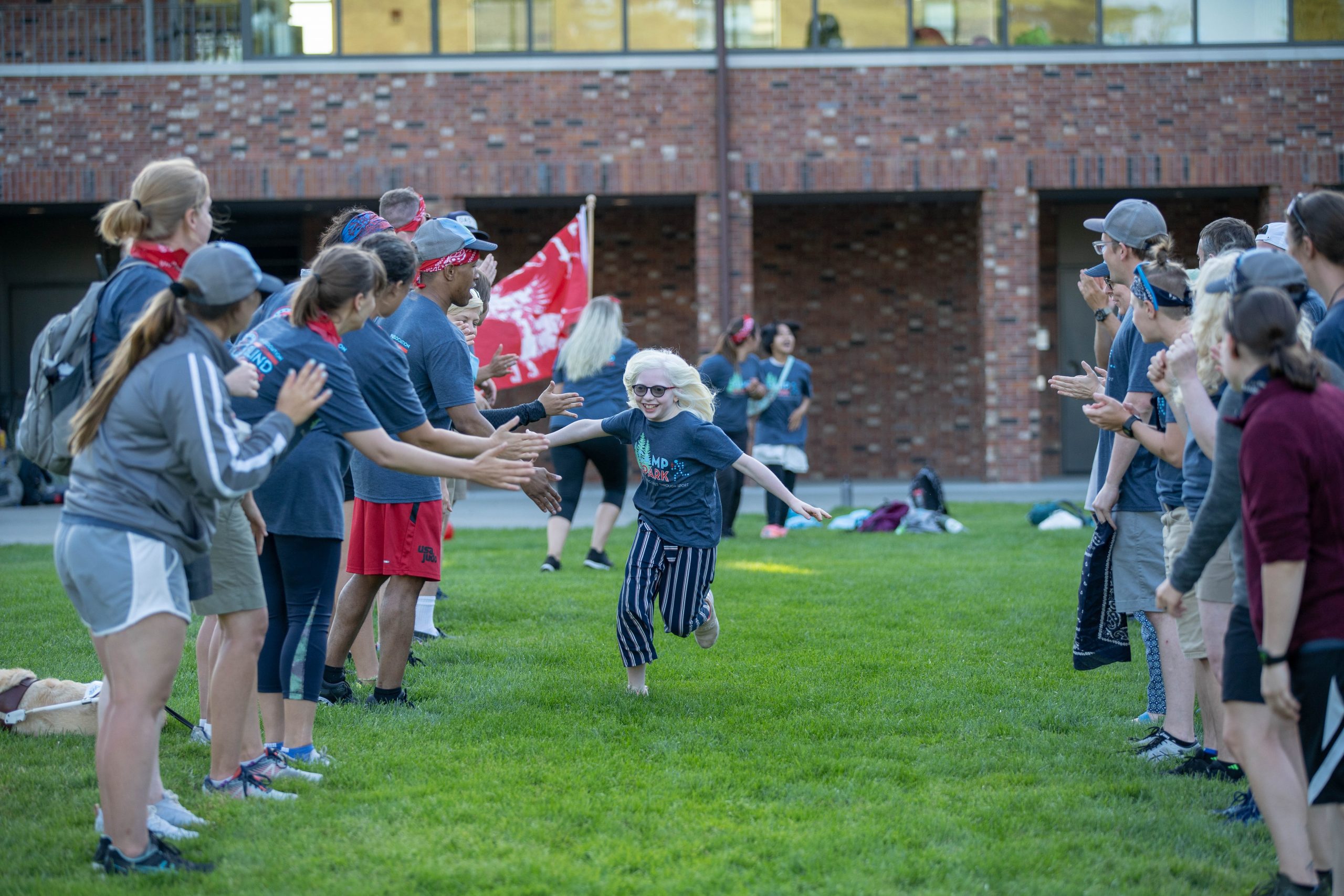 Did you know the cost of an individual camper for a week at camp is approximately $3,500.00?
In 2022, we will be hosting 7 sessions with space for 170 campers. NWABA works tirelessly with program partners, corporate sponsors, and individual supporters to ensure the cost is $0.00 for our camper families.